Chucky Speaks (But Not To Joe)
January 29th, 2009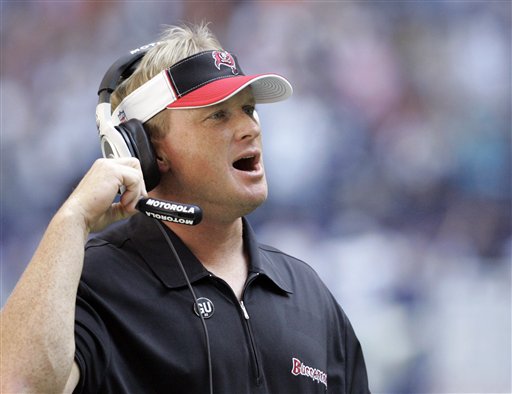 Despite Chucky receiving snail mail from Joe on an offer in which Chucky can help untold sick, underprivileged children, Chucky broke his silence Wednesday to Chris Mortensen of BSPN.
Aside from a one-word quote ("blindsided") Chucky was silent since his firing some 10 days ago.
Chucky boasted "Chucky will be back" and claimed he has not ruled out coaching at any level, including high school.
There is no question Chucky has heard the negative comments coming from some of his former players and indirectly acknowledged them.
"I'm not the first coach to take potshots. Hey, some people were taking potshots at Tony Dungy when I got here," said Gruden. "Jeff Garcia, Michael Clayton, I wish those guys the best. I hope Raheem gets this thing going again."
Joe wishes Chucky the best. Smart men learn from their mistakes. Hopefully Chucky begins to learn how to deal with people, specifically quarterbacks.