Power Rankings
December 27th, 2008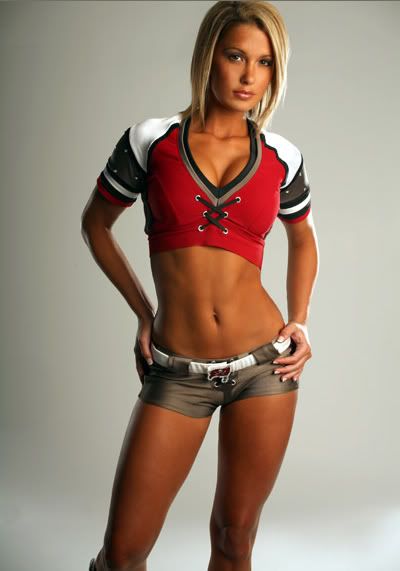 Joe has a quick look at what various members of the fourth estate have to say about the Bucs.
First up is Jason McIntyre of TheBigLead.com. He really dropped the Bucs after the awful loss to the Chargers, listing the Bucs at No. 17.
Who knew Earnest Graham meant so much to these guys?
Adrian Hasenmayer of FoxSports.com wasn't as sour on the Bucs picking them at No. 10.
Did the Tampa Bay defense suddenly age? No, but it certainly is a legitimate question if Monte Kiffin's eventual departure to the college ranks has taken away from this team. OK, maybe it's shouldn't be, but the question will hang around the Bucs' defense all week after giving up 92 points in three straight losses. COOL STAT: The 41 points given up last week marks the most allowed by Tampa's defense since Week 15 in 1999 against the Raiders, who were coached at the time by current Bucs coach Jon Gruden.
Pete Prisco of CBSSports.com is slightly less thrilled with the Bucs picking them at No. 11.
They need help now to get into the playoffs. They're big Eagles fans. If they don't make it, it will be a heck of a choke job. They've lost three consecutive games.
The Bucs drop a bit with Vinnie Iyer of SportingNews.com who ranks the Bucs No. 12.
Jon Gruden needs a post-Christmas present from his old friend Andy Reid's team in Philadelphia to ensure the Bucs get into the playoffs. Because chances are better that Gruden will exchange gifts with Al Davis before this Sunday's game than allow his team to lose to the Raiders at home.
Vacation Man of BSPN also thinks the Bucs are at No. 12.
After three straight losses, the Bucs need help if they're to earn a playoff berth. Start the offseason overhaul now.
And Joe finishes with former Bucs beat writer Don Banks of SI.com who also beleives the Bucs are the No. 12 team in the NFL.
Hard to believe it now, after a three-game losing streak, but not all that long ago the Bucs looked like a decent shot to become the first team to play in a Super Bowl on their home field. But don't give up all hope, Tampa Bay, because a home win over Oakland and a road loss by the Cowboys at Philadelphia is definitely a doable playoff-clinching scenario.