7 Reasons Not To Activate Cadillac Williams
November 11th, 2008
As Joe wrote earlier, local and national media are reporting it's a lock that Cadillac Williams will be added to the Bucs roster on Wednesday, the team's deadline to activate him or put him on injured reserve.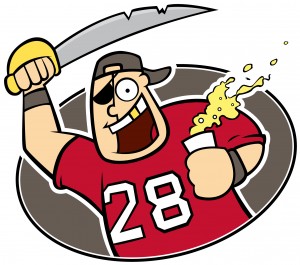 Joe doesn't like the move, as he's told you for months.
Here's a list of 10 reasons Caddy should stay in the garage: (No particular order for this)
Cadillac doesn't represent an insurance policy at running back. The guy hasn't played in 14 months and is coming back from a gruesome knee injury. Earnest Graham and Warrick Dunn do not have serious injuries, just typical Week- 10-in-the-NFL stuff. If Caddy returns, he can't carry the load if needed. Also, if he's back, who should lose carries?
Caddy is known for getting stronger as a game goes on and improving within a game after he's had a dozen carries or so. If he returns, he's not going to get that many carries.
Caddy has never been much of a receiver, and surely his rhythm in that aspect of the game has to be way off. He'd need major practice time to get that back. Regardless, when healthy, he's nowhere near the receiver Graham or Dunn are.
Caddy is just 26 years old and surely would benefit from more rehab. If the Bucs want him in their future, why risk him now?
Cadillac returning likely means farewell to Michael Bennett. The Bucs won't keep four running backs. But surely the Bucs should not discard a healthy, experienced 30-year-old RB for the stretch run. Things happen in the backfield, as the Bucs learned too well last season. They might need Bennett.
Jon Gruden has droned on and on this season about how players who missed training camp and significant practice time. Chucky has moaned missed time limits them in the offense and destroys their effectiveness and timing. What? Is Caddy somehow above all that?
Two of the Bucs next five games are on turf, in Atlanta and Detroit. How the can the Bucs seriously ask Williams to run his weak, barely-tested knee out on the dangerous carpet in midseason?
Joe was hoping for a top-10 list but ran out of gas. Got any other reasons?