Power Rankings Week 7
October 17th, 2008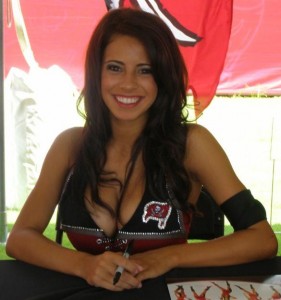 Joe is here to provide the weekly power rankings.
Pete Prisco of CBSSports.com gave the Bucs a big bump as a result of the win over Carolina, from No. 10 to No. 5.
They reminded people they can still get after it on defense against Carolina. Jeff Garcia should stay in as the starter.
Pat Yasinskas of BSPN.com isn't as kind, but he still has the Bucs fairly high at No. 7, up from No. 13.
Jeff Garcia is back as QB, but the Bucs are winning with defense, special teams.
Then of course there is the dean of NFL writers, Dr. Z, known also as Paul Zimmerman of SI.com. Dr. Z has the Bucs at No. 7 as he asks a rhetorical question:
Why doesn't Jon Gruden like Jeff Garcia? Why did it take, not six picks in two games but shoulder and elbow injuries to Brian Griese to get the better quarterback in there? And is Garcia in favor only until his first interception?