Halftime Thoughts
October 5th, 2008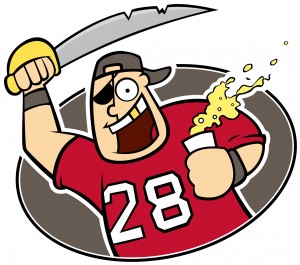 Tied at 6, the difference in this game is Brian Griese failing to hit a wide open Jerramy Stevens in the end zone in the first quarter.
Taking the crowd out of the game early was a huge plus for the Bucs' defense. Barrett Ruud's punishing hit on Michael Pittman to force a three-and-out on Denver's opening drive was huge.
Excellent tackling by the Bucs.
Bucs pass defense, even with a non-existent pass rush, is making Jay Cutler look like, uh, Brian Griese.
Ball on the Broncos 20 with 18 seconds left and one timeout, and Chucky calls a pitch out for Warrick Dunn. What the F does that say about his confidence in Griese. No shot in the end zone? On the road? 
Yes, that was a Michael Bennett sighting.
Crappy ass call on the 3rd sack of Griese. Dude grabbed him by the helmet.