Quick Halftime Thoughts
September 14th, 2008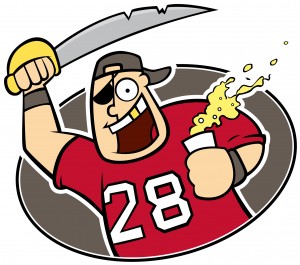 Joe has some quick thoughts on the first half play of the Dixie Chicks-Bucs game this afternoon:
* Just great to see Derrick Brooks start. Clearly he was hurting, but man, what a warrior!
* As rotten as Jeff Garcia played at quarterback last week it has made Brian Griese look halfway decent in the first half. Yikes.
* Chucky really needs to get Warrick Dunn worked into the game a bit more. While his touchdown was great, that shovel pass that set up the score looked like it was torn out of Mark Richt's playbook when he was the offensive coordinator at Florida State.
* That late field goal by Atlanta can be placed on the lap of Rich Bisaccia. Exactly why did he have Josh Bidwell punt the ball right down the middle of the field late in the first half? PUNT THE BALL OUT OF BOUNDS!!! If Bisaccia has Bidwell punt the ball out of bounds the Dixie Chicks are at midfield, not within an easy field goal shot. This is idiotic. It was like begging Atlanta to have a decent run back. Not even Devin Hester can return a punt that is out of bounds!
* That belch by Tony Boselli with about seven minutes left in the first half was interesting. The grub in the Bucs press box must have been a bit spicy today.
* Oh, it looks like Mike Florio was right. Seems as though the Bucs offered Garcia to the 49ers this week but San Francisco passed. Ah, the pillars of honesty at One Buc Palace.
* Joe needs a cold beer.