Power Rankings Week 2
September 11th, 2008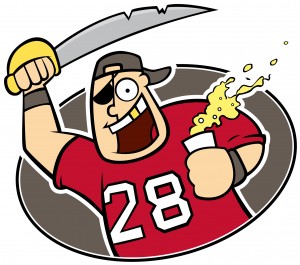 As one might imagine the Bucs took a nosedive in the various power rankings by the national MSM.
Dr. Z, otherwise known as Sports Illustrated's Paul Zimmerman, still has the Bucs in the middle of the pack in the NFL.
The first time I ever met Jeff Garcia he reminded me of that kid in the neighborhood whose mother puts him in a chair in front of the house, with a blanket across his knees, because she feels the sun is good for him. I wondered how the hell he'd ever hold up in the NFL. Well, he has, for many years. Now it seems that it's catching up to him. Calf, finger, ankle…he's missed practice time, camp time, too much time. The offense sputtered against the Saints. They're talking about replacing him with Brian Griese, whose role in life seems to be a human disaster replacement. It's sad. Jeff is a tough, courageous competitor. Would one of you kids move his chair over to that sunny area, please?
Pat Yasinskas of BSPN.com wasn't too high on the Bucs after a season-opening win with a No. 20 ranking.
Showed no big-play capability and the defense is looking old.
Pete Prisco of CBSSports.com has the Bucs all the way down to No. 22.
They didn't do much offensively in losing to the Saints, and now might be forced to play without quarterback Jeff Garcia (ankle). Brian Griese might be the guy this week.
Joe hopes the Bucs pound the Falcons Sunday so they can climb back up everyone's power ranking.