Monday night, October 10
Great fun ahead at Abe's Place in Clearwater for Joe's big and fun Monday Night Football Bucs watch party on Oct. 10.
Starting at 7:45 p.m., you'll get a FREE order of 8 wings, if you wear any kind of Bucs gear. And there's the debut of Joe's brand new craft beer: Jason Light Ale. You don't want to miss this!!! Great halftime prize giveaways, too! Tampa Bay's Hall of Fame voter Ira Kaufman will be there mingling with fans, and Joe will be in the house.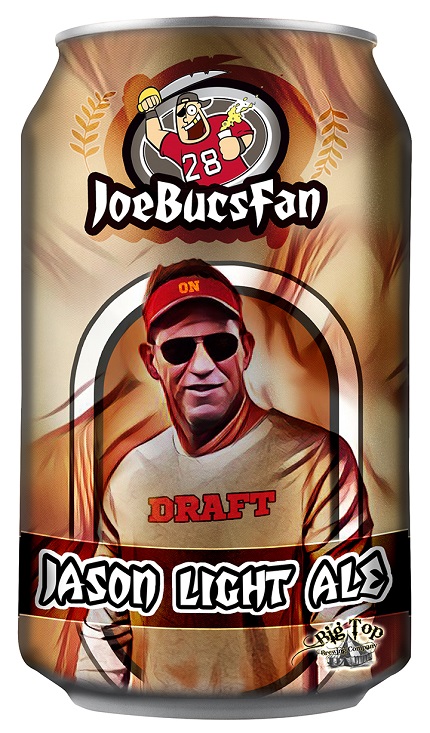 ---
Joe is proud to call Original Hooters a daily supporter of JoeBucsFan.com since 2011. Click below to find the Tampa Bay area location nearest you. It's always a great gameday experience at Hooters!
---
In 2015, NFL fans and Buccaneers fans in Westchase/Odessa, made Bad Willies their home all season long. And Joe's huge September party there was an overflow house! Look for more fun at Bad Willies in 2016!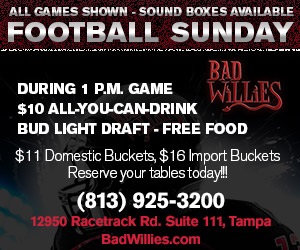 ---
It was a hell of a night at DRAFT PICKS for Joe's 2016 NFL Draft party. About 120 in the house soaked in the draft, great food and lots of beer and prizes.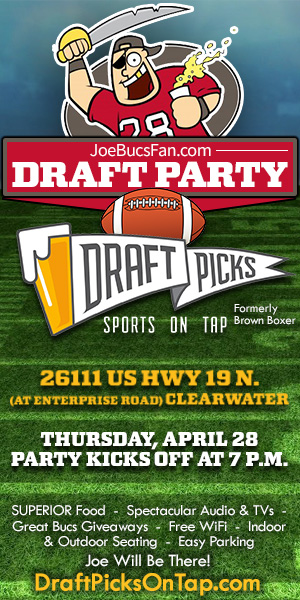 ---
Dec. 17 – JoeBucsFan Watch Party & Indoor Golf Tournament For Thursday Night Football, Bucs at Rams, was awesome (except for the score).
---
This sold out bash was part of Joe's first golf event followed by a Bucs watch party! Thank you for your support! Nothing like more than 60 Bucs fans mowing down BBQ during a game.