SOLD OUT!!!!    SOLD OUT!!!!    SOLD OUT!!!!    Contact Todd Wright at [email protected] to be placed on the alternate list for this event. 

---
Todd Wright is proud to support the local golf league run by Brian Taylor. Brian is a regular at the Todd Wright Tour events and a local police officer who makes the most of his limited time on the golf course. You can contact Brian directly for more information at [email protected]
---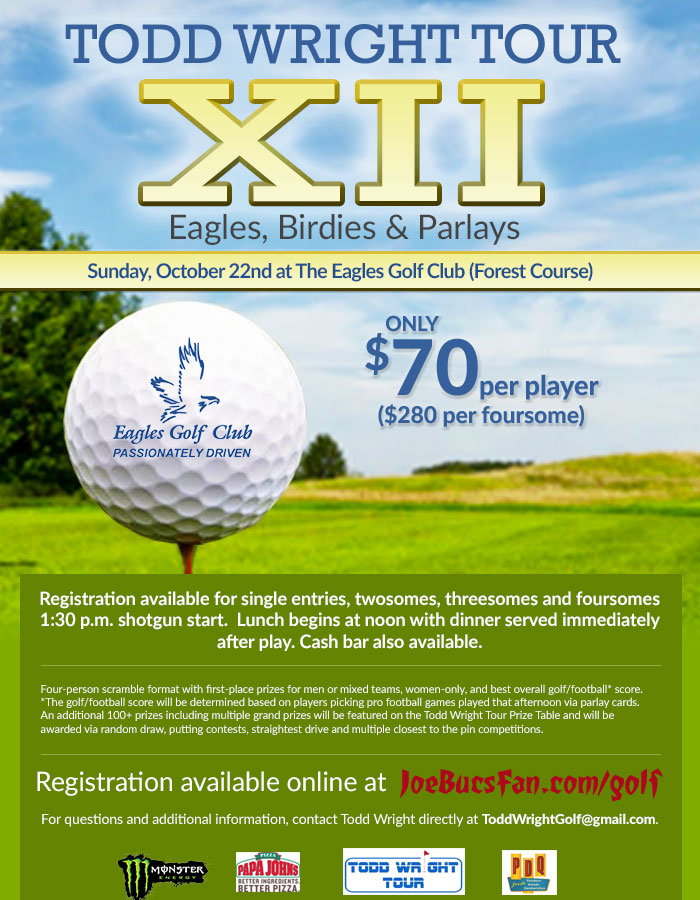 ---

28 foursomes competed in this sold out event for over 150 prizes, including free golf from over 25 Tampa Bay Area courses. To be the first to receive information on upcoming events, contact Todd at [email protected].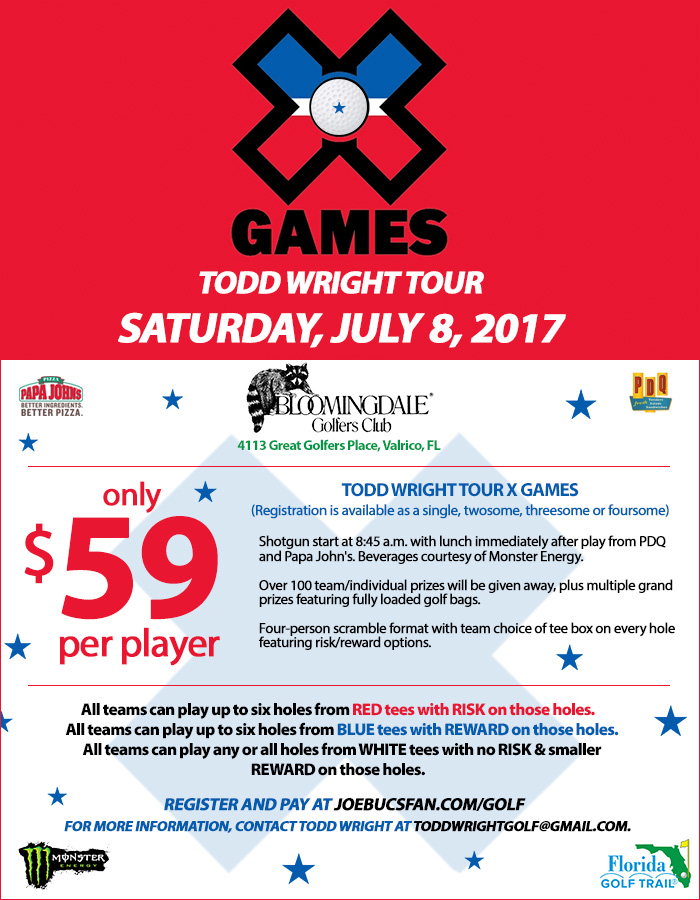 ---
Congratulations to teams captained by Rob Moody, Mark Trevethan, Chris Elias and Benjamin Ham for winning their brackets. Tom Kolbe and Mark Laudadio were the big grand prize winners of Yuengling/Wilson golf bags filled with balls, a hat, a Tampa Bay Downs driving range pass, golf for two at River Hills CC and a Papa John's Pizza Party. Many thanks to Lansbrook Golf Club and the Florida Golf Trail for hosting this SOLD OUT event.
 
This January event was SOLD OUT!!!!!!
Thanks to our fantastic field of just under 100 players

---
Thanks to all our wonderful partners for their support on this successful event! Congratulations to Jim Garrison, Maci Wilson, Chris Newcom, Jeff Hageman, Dennis Nuce, Charlie Breakiron, Benjamin Ham and Dave Wirth on their prizes for golf well-played.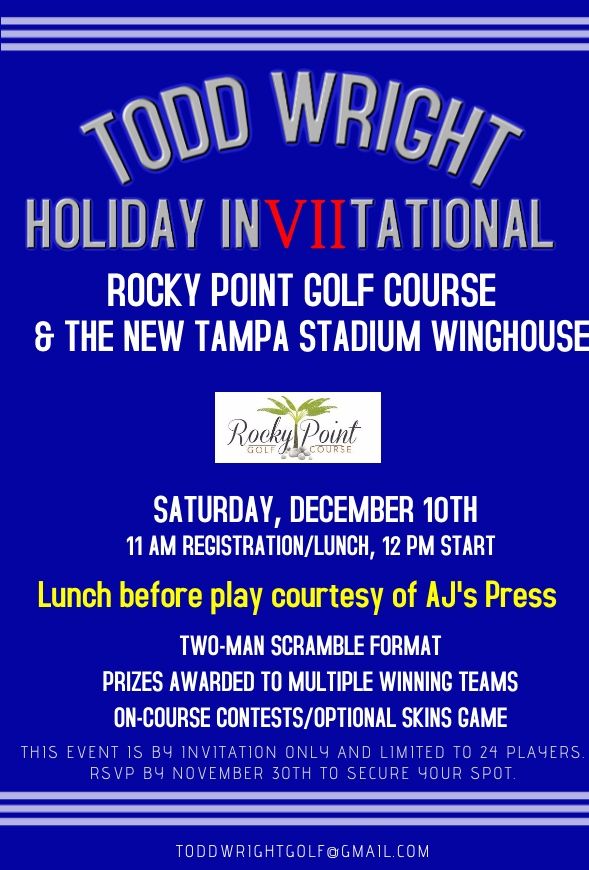 ---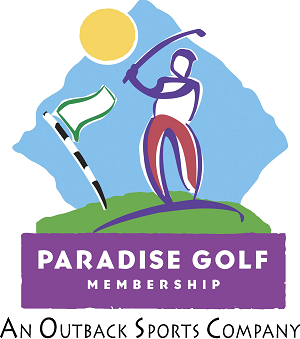 Todd Wright proudly supports and endorses Paradise Golf and thanks them for all they do for the Todd Wright Tournament Series.
Click the logo here for information about how a Paradise Golf membership can save you money at more than 70 of the top golf courses in the Tampa Bay Area.
For more information, email Todd at [email protected]