Free Agency Countdown: 30 Days
February 12th, 2018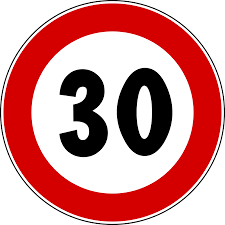 What a glorious time of year this is. The season of hope is in full swing with the free agency dinner bell just a mere 30 days away.
Teams can even start negotiating with unrestricted free agents on other rosters in just 28 days.
New Buccaneers are forthcoming. Thank the football heavens. The Bucs need a serious injection of change.
This post kicks off Joe's 30-day countdown to unrestricted free agency. There will be one post a day, at least, on possibilities for the Bucs. And, of course, you can go back and read the mountain Joe already has written about possible 2018 targets and free agency happenings.
Of course, first comes the Bucs making decisions on their own free agents, key guys like cornerbacks Brent Grimes and Robert McClain (three interceptions and plenty of versatility), as well as bong-friendly safety T.J. Ward. And practice-unfriendly Chris Baker could become a free agent if the Bucs do the smart thing and cut him within the next 30 days.
There are others on defense, too, such as good-guy, Schiano-era safety Keith Tandy and defensive tackle Clinton McDonald (five sacks).
What do the Bucs do with restricted free agents and key contributors Adam Humphries and Cameron Brate? Plus Charles Sims will be unrestricted along with offensive linemen Kevin Pamphile and Evans Smith, among others.
For now, you can find just about everything Joe has written on 2018 free agency linked right here, neatly organized to get you up to speed.