PODCAST: Booger!
April 15th, 2017
Podcast: Play in new window | Download | Embed
Welcome Booger McFarland to Bucs Uncensored today!
The former Bucs defensive tackle who's now a big name on SiriusXM NFL Radio, ESPN Radio and the SEC Network, joins the most popular Bucs podcast in history. New Bucs Uncensored episodes post here every Monday, Wednesday & Saturday. "The Commish," Justin Pawlowski (@CommishOnline), includes real fan takes in the unrivaled fun. (Email a 90-second-or-less audio take to [email protected]). Listen now above or subscribe on iTunes right here, or at Podbean.com. *Caution: R-RATED language!* Justin's work is NOT influenced by JoeBucsFan.com. Joe just thinks it's great fun and knowledge.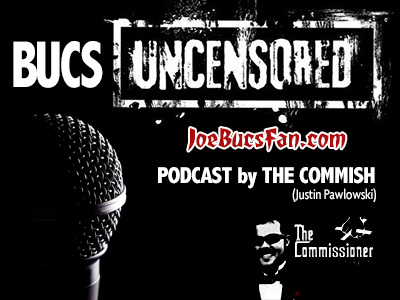 PRESENTED BY