"All-Out And All-In"
June 6th, 2014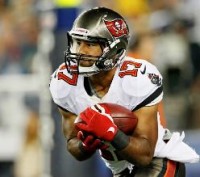 Joe tried and tried to get Bucs special teams chief Kevin O'Dea to name some names when it came to his emerging leaders and top returners.
O'Dea was more elusive than Devin Hester.
However, O'Dea was happy to talk about special teams philosophy and what he is seeking. Smarts are a huge focus, and O'Dea admits he's taking notes on who is coming in to watch extra film.
Below is the full audio of O'Dea from 620wdae.com If you do play on the Bucs' special teams, you better be "all-out and "all-in."