Rip Van Freeman Still Unemployed
April 3rd, 2014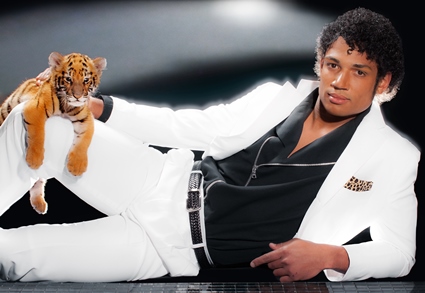 Here's something for you to chew on along with your lunch today: Think how far off the NFL cliff former Bucs franchise quarterback sleepy, leaky Rip Van Freeman has fallen. A season removed from throwing for 4,065 yards, Rip Van Freeman cannot find a job.
Dan Orlovsky, he of the unaware of the boundaries of a football field, has a job. Orlovsky, one of the more brutal quarterbacks in recent NFL memory, backed up Rip Van Freeman and Mike Glennon last season.
Jordan Rodgers, another former Rip Van Freeman Bucs backup, whose greatest claim to fame is that he was sired by the same parents as Aaron Rodgers, also has found gainful employment in the NFL. Rodgers is only eight months younger than Freeman.
Yet, as best anyone can tell, Rip Van Freeman is reenacting "Thriller" videos in his basement.
Rip Van Freeman is simply toxic in NFL circles. Consider the Raiders tabbed Matt Schaub as their quarterback savior, yet Rip Van Freeman is unemployed. Brandon Weeden is employed in the NFL, yet Rip Van Freeman is looking for work. Blaine Gabbert found a new team. Yet Rip Van Freeman is unemployed. The Texans just dropped $7.5 million on Ryan Fitzpatrick. Yet Rip Van Freeman is unemployed.
In a quarterback-driven league where just about anyone who has thrown a football with a modicum of ability has been scooped up by some desperate NFL team, Rip Van Freeman remains unemployed, with team offseason programs beginning shortly.
Sometimes, actions speak louder than words. Perhaps former Bucs commander Greg Schiano had a clue what he was doing with Rip Van Freeman, no?
Joe is going to guess you will next see Rip Van Freeman either hawking mattresses on some closed-circuit cable outfit in Kansas City, or working a Dairy Queen in Manhattan, Kan.