Listen To The Bucs
August 2nd, 2013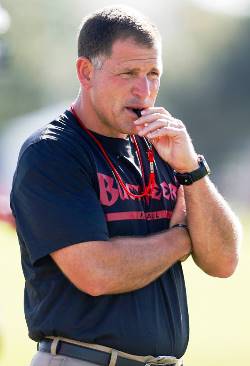 Friday was busy day in a sense that a lot of Bucs players were talking after practice, and Joe has their words to share.
Aside from Mike Williams, there may not be a player that is in midseason form on offense like Doug Martin. Offensive tackle Demar Dotson had a lot to share. Defensive end William Gholston is always informative. Jonathan Casillas talks about the battle for strongside linebacker. Wide receiver Carlton Mitchell talks about the fight wide receivers have at some a deep position. Defensive tackle Gerald McCoy talks about how he believes it is responsibility to help out the rookies. Lastly, hear the daily post-practice presser from Bucs coach Greg Schiano.
As always, the audio is courtesy of WDAE-AM 620.