Is The Zone Defense Killing Bucs Pass Defense?
October 4th, 2012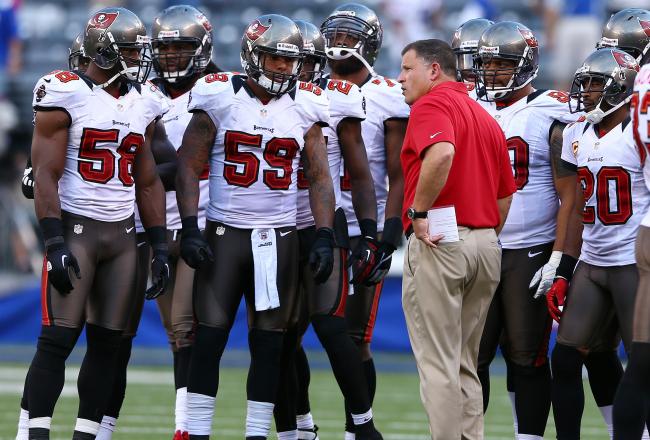 Joe knows many Bucs fans are still stinging from the Redskins loss. The Bucs battled back from the brink and took a (brief) lead late in the game only to see Robert Griffin III go through the Bucs defense the way Joe takes care of a cold beer on a hot summer day.
Could it be the Bucs are not playing zone pass defense well? That's the suggestion from beat writer eye-RAH! Kaufman of the Tampa Tribune in a TBO.com question-and-answer segment.
Q: Why is it that every time I watch this team play it seems as though the secondary leaves the other team's receivers wide open for the big play? This happens every game, it's not like it's an occassional thing. I watch several games a week and it seems we are the only ones who do this on just about every play. Do we not have a scheme where we actually cover people?

– Sam, Saginaw, Mich.

A: Opposing QBs are completing passes at a 66.5 percent clip against the Bucs, averaging 8.98 yards per attempt. That figure is quite high and the Redskins had open receivers most of the day Sunday. Tampa Bay's coverage was considerably better against the Cowboys. The Bucs need to tighten up when they play zone because QBs have too big a window to throw into right now.

– eye-RAH!Kaufman
It wasn't just against the Redskins where the Bucs gave up chunks of yards on a pass play late in the game. While Joe wants to forget the collapse at the Meadowlands, Eli Manning and the Giants carved the Bucs apart to rally for a win. It is a disturbing pattern.
With Matty Ice and Drew Brees (both, twice) yet to face the Bucs, not to mention Michael Vick, Philip Rivers, Peyton Manning and a suddenly hot Christian Ponder, it would behoove the defense to learn to put the clamp down on pass coverage late in games.