Chiefs Fall Into Must-Win Category
October 12th, 2012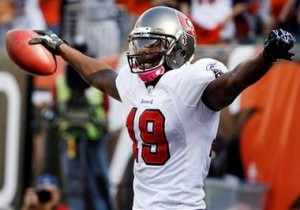 It's the lowly Chiefs, an AFC opponent in Week 6, but this is the proverbial must-win for the Bucs.
No, Joe's not thinking about playoff implications or the grand scheme of the Bucs organization, Joe's thinking about the ugly potential reality if the Bucs were to lose to the quarterback-challenged, turnover-happy Chiefs in Tampa.
It's unthinkable.
Look, Joe loves the Bucs, perhaps more than any mortal, and Joe can't fathom bellying up to his keyboard if the Bucs walk off as losers to Brady Quinn on Sunday. Frankly, Joe will want to crawl into a hole, or head to Belize with Rachel Watson.
It's not the fault of the New Schiano Order that the Bucs ended 2011 with 10-straight losses. But that weight is still there, sitting on the backs of legions of fans. The Bucs need this win to help ditch that and restore order.