Blount's A Man Of "Great Maturity"
October 16th, 2012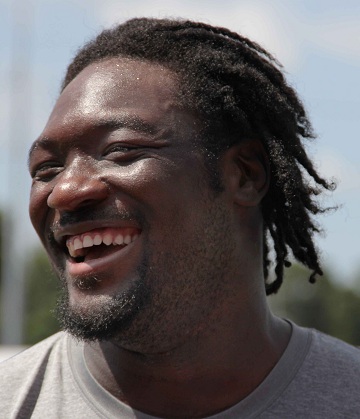 The very part-time young running back with a career average of 4.7 yards per carry isn't pouting. He's not moaning and getting all diva because of limited work. And his head coach respects that.
The leader of the New Schiano Order offered great praise for LeGarrette Blount yesterday evening during The Greg Schiano Show on WDAE-AM 620.
"Well, I'll tell you. I think LeGarrette's shown great maturity in the way he's handled the whole situation," Schiano said of Blount of accepting his reduced role. "Certainly, there's one or two ways you can take it: you can be frustrated and act out, or you can just keep workin' and be part of the solution. And that's exactly what he's been. He's done some really good things and I look forward to it the rest of the year."
Joe still shakes his head when thinking of Blount not getting more action. Yeah, it picked up Sunday, but a lot of that was with the Bucs up by three scores in the fourth quarter, "garbage time" as Marv Albert would call it.
But kudos to Blount. He's running hard, working hard and clearly healthy.