No Right Guard, Punt Returner Named Yet
September 3rd, 2012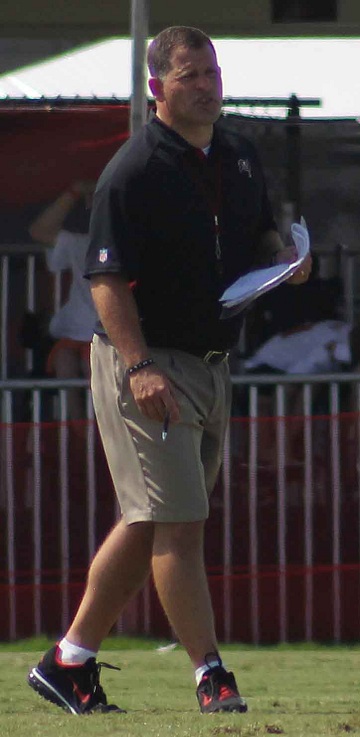 The leader of the New Schiano Order isn't talking much about gameday personnel decisions.
Asked today about his starting right guard, who will replace Davin Joseph, Greg Schiano was vague at One Buc Palace.
"[Ted] Larsen is working there," Schiano said. "We got a couple of other things going. I'd rather wait to later in the week."
Schiano also wouldn't offer a name when asked about his starting punt returner, only to say he's got one.
Schiano did say that the Bucs could keep four running backs on the active roster, so long as most play special teams.
Joe will have more later today from One Buc Palace. The Bucs have their regularly scheduled day off tomorrow and resume practice Wednesday.