"He'd Be Like Public Enemy No. 1"
September 15th, 2012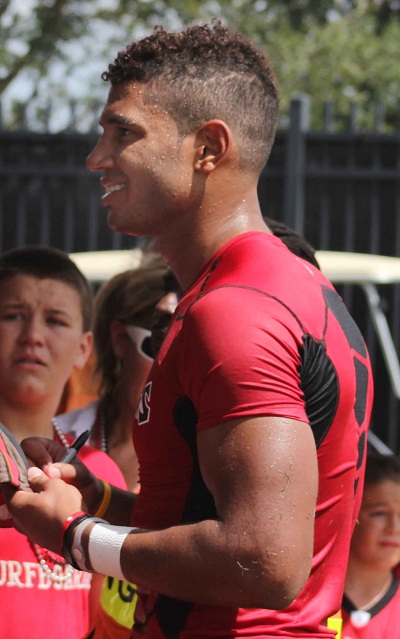 New York media types don't get us fans down in Tampa.
Case in point was Evan Roberts on WFAN-AM, New York's premier sports radio station. This morning Roberts interviewed Roy Cummings, Tampa Tribune Bucs beat writer, and expressed disbelief that Josh Freeman isn't on a flaming hot seat fanned by Bucs fans and media ready to hang Freeman after leading the NFL with 22 interceptions in 15 games last season.
"Here in New York we eat up quarterbacks," Roberts said. "He'd be like public enemy No. 1 in New York."
It's an interesting point, and a fair one. Collectively, Bucs fans have been very patient with Freeman, likely understanding that he's still 24 years old, has at least proven himself for a season, and was burdened by a Benn'd-around-loving offensive coordinator who couldn't figure out how to maximize his best weapons in 2011.
But Joe remembers the Trent Dilfer era very well. Like Freeman, Dilfer's third season (1996) was heinous (19 picks), but Dilfer bounced back the next year and made the Pro Bowl as the Bucs ended their long streak of losing seasons. Then Dilfer tortured Bucs fans from their forward when it became obvious he wasn't very good.
This is a critical season for Freeman. Joe suspects his rope is shorter than it appears. And Joe's confident Bucs fans would be quick to turn him into "public enemy No. 1," if he became a glaring negative in an otherwise positive season.