Jimmy Johnson Applauds Bucs' Moves
June 29th, 2012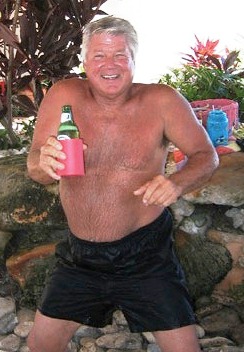 The way the Bucs ended last season with a grotesque 10-game losing streak, Joe just wanted to throw up, and still does when recalling the absolute and total pathetic play of the defense last year.
It seems former Cowboys, Dolphins and Miami Hurricanes coach Jimmy Johnson's stomach turned as well.
In a recent trip to Gulfport, Johnson spoke with Joe's treasured media partners, WTSP-TV Channel 10, and strongly applauded the Bucs cleaning house after the stench of the 2011 campaign, reports good guy Dave Wirth.
"You need to change the atmosphere," said Johnson. "And when you've lost football games, you need to change the culture. And that's what I think Greg Schiano has done."

Johnson added that moving from college football to the NFL, is a huge jump and a completely different coaching style. Johnson did the same thing, when he switched from the University of Miami, to the Dallas Cowboys. He said, hiring coaches with NFL experience, which Schiano has done, is a very smart move.
Johnson should know about college coaches jumping to the NFL. He too was a celebrated college coach with no NFL experience. Two Super Bowl rings later, Johnson proved he knew a thing or two about the transition from college football to the pros.
In this WTSP video, Johnson expands on how difficult the transition is, and how he believes Schiano can pull it off.