"I Still Don't Know"
June 5th, 2012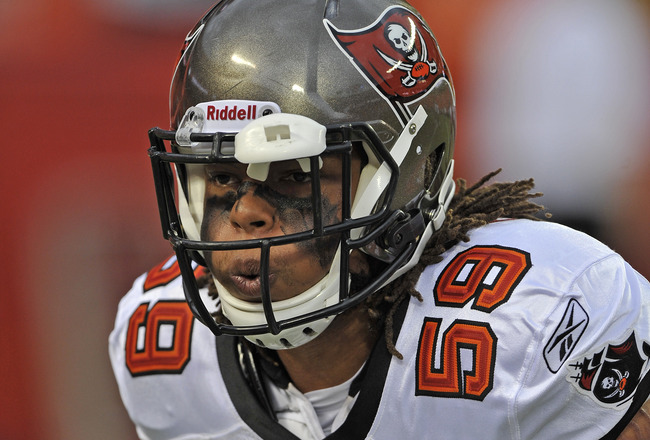 One of the more intriguing comments from Greg Schiano after OTA practice at One Buc Palace today was in response to questions about Mason Foster.
Schiano wanted to make it clear that Foster isn't necessarily the Bucs' starting middle linebacker.
"I still don't know, to be frank with you," Schiano said.
The leader of the New Schiano Order had previously mentioned that he's still "mixing and matching" at linebacker to determine what's best, noting that there's so much "nickel" played in the NFL, which only requires two linebackers on the field.
Of course, Schiano may just be playing everything very close to the vest, as are his players. Joe got a laugh when Mason Foster, who has shaved off his flowing locks, told a reporter that the mike linebacker role in the Schiano defense was "the same" as in the Raheem regime.