Da'Quan Bowers: Sail On Superstar
June 24th, 2012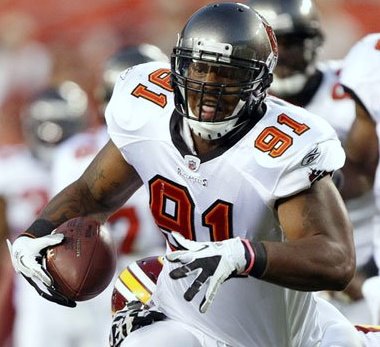 It's Sunday. It's gospel music. It's Da'Quan Bowers singing Sail On Superstar!
The Bucs' second-year defensive end with a healing Achilles spends a lot of time on Twitter sharing his love of music and football. This month Bowers has directed fans to his music, and updated his rehab to get back on the football field. Just yesterday, Bowers Twittered out links to some of his college highlights writing, "I'm determined to dominate like this again."
Joe's of the mind that the Bucs should put him on the shelf for the season and let him come back 100 percent in 2013. But Joe likes Bowers' spirit. Speaking of spirit, here's Bowers singing a song he co-wrote: Sail On Superstar.