Mark Dominik Will Likely Have To Overpay
March 10th, 2012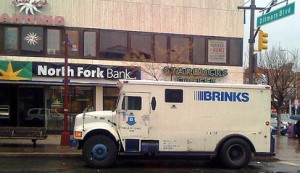 Joe can sense from the giddiness/impatience of Bucs fans the past few days that they are eagerly awaiting the NFL free agent drive-thru window to open up next week.
Bucs rock star general manager Mark Dominik all but said he would go shopping for free agents. Many Bucs fans have taken this admission as Dominik will go all Danny Snyder and start filling the roster with big-name talents.
That's much easier said than done for the Bucs. Sure, the weather here is awesome, and sure the Bucs' field and facilities are top-notch. But is that enough to lure players here?
Not exactly, says ESPN's Pat Yasinskas as this very subject came up in a recent NFC South chat.
Dr. H. Doofenshmirtz (Tri-State Area): I know it's Florida and all, but do you think the Bucs might have a hard time getting free agents to sign there because of the huge step backwards they took last year, and the new coaching staff,etc.?

Pat Yasinskas: Well, I think Schiano will have to sell himself to free agents. But I think if he can do that, Bucs can impress free agents. Show them the facility, one of the nicest in league. Great grass field and stadium. Nice weather. And don't underestimate this when you're talking about millions of dollars — no state income tax.
Well, first off, Florida is hardly the lone state in the republic with no state income taxes. Tennessee, Texas and Washington have no state income tax as well. Combined, that's seven NFL clubs that can use that selling point.
Players want to win first and foremost — the right players — and that is the paradox Dominik will find himself in next week. The Bucs are coming off a horrid 4-12 season with a new coach unproven on the NFL level.
To overcome those obstacles, Dominik will have to throw bags of money in the laps of prospective players to lure them to Tampa Bay.