King: Tracy Porter Better Than Eric Wright
March 26th, 2012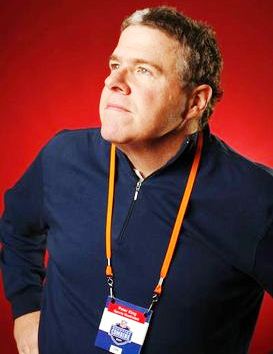 Ever since popcorn-munching, coffee-slurping, fried chicken-eating, oatmeal-loving, beer-chugging Peter King, the NBC Sports guru and Sports Illustrated scribe, predicted the Bucs would finish 2-14 in 2010 (10-6 was their final mark), Bucs fans have enjoyed piling on King.
Now it seems King has added another rallying point for those who loathe his commentary around Tampa Bay. In King's must-read Monday Morning Quarterback column today, King labels the Broncos signing of free agent cornerback Tracey Porter to a one-year deal as his No. 1 deal in free agency, in part because Porter is better than the Bucs' Eric Wright, who got paid a lot more money.
1. CB Tracy Porter from New Orleans to Denver. The other day in Denver, I spoke to John Fox about the supporting cast for Peyton Manning, and one of the things I gently reminded him was his defense allowed 40 points or more in five of 18 games last season. "I know," he said. "We plan to do something about that."

This is a very solid first move, bringing in a better corner than two (Eric Wright, Aaron Ross) who got richer first-week contracts. The only X factor with any former Saint, however, concerns the bounty investigation, and whether any players will be suspended. We don't know whether Porter was involved, and whether he'll face any discipline.
Joe's not about to sit here and claim he's pored over isolated game film of Porter and Wright, but Joe's comfortable writing that King hasn't either. At least King is consistent. He had Porter ranked as the 28th best free agent in 2012; Wright didn't make King's top-50.
Just something to file away to keep an eye on in 2012.