Joe Jumps 108 Percent
March 1st, 2012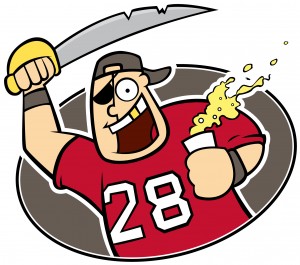 Minus the growing numbers of readers that send Joe vile hate mail for various and bizarre reasons, Joe would like to thank all who helped make February a standout month on JoeBucsFan.com.
Joe's traffic (actual visits to the website) jumped 108 percent compared to February 2011, and unique visitors (different IP addresses) jumped 80 percent over last February.
Perhaps Bucs fans' excitement is growing immensely, or perhaps fans are eagerly spreading word of the unique brand of Bucs coverage on these here pages. Regardless, Joe's very appreciative.