"It Really Hurt Josh"
March 4th, 2012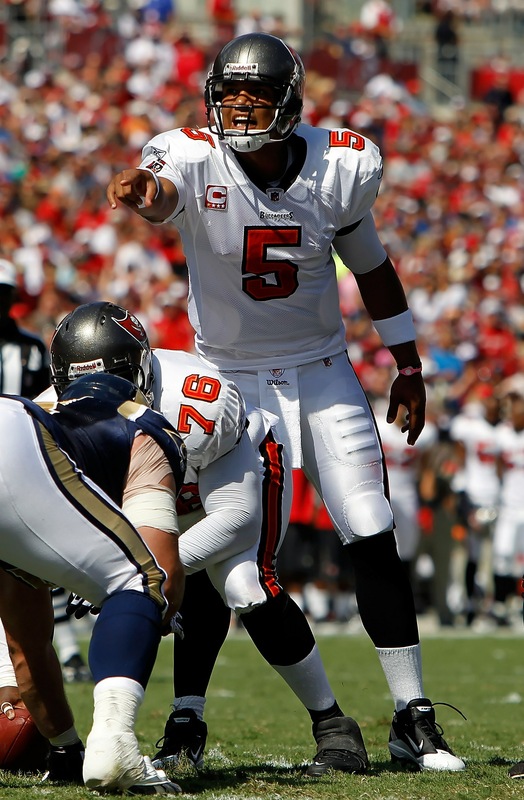 Despite all the endless chatter about the Bucs adding linebackers, defensive leaders, cornerbacks, a No. 1 wide receiver and more, so much of the Greg Schiano regime and the future of the Bucs simply will be shaped by Josh Freeman's performance.
There's no getting around it, especially given the nearly unlimited ceiling on Freeman's potential, and the fact he has a long way to go to reach it.
Speaking on Movin' The Chains on SiriusXM NFL Radio last week, rockstar general manager Mark Dominik offered a glimpse inside Freeman's mindset as No. 5 enters this critical 2012 season.
Pat Kirwan: You know I'm a big fan of Josh Freeman. I must say it four times a day on the radio how much I love the guy and how much I think he has a chace to be a great player, not a good player, a great player. How did he handle personally, last year? Because he's got a lot of pride. That had to bother him. He may have taken it out on himself quite a bit as well.

Mark Dominik: "It really hurt Josh," Dominik said. "He's a really ultra competitive guy. He's got kind of a quiet demeanor when you're just sitting around just talking to him. But in terms of football love and passions, it's deep. And last year was really tough. And certainly once we had to make a tough decision in dealing with the coaching staff, he called me right away and just said, 'Hey look, I just want to win. I'm going to do whatever I can to help.

"And then when we hired Mike Sullivan, he was through the phone and wanted to talk to him and be a part of it, "How can I get there? What can I be?' He came in right away when Greg Schiano was announced as head coach, he flew from Missouri and got back here because he wanted to be meet the new coach. He's been great. Just know how important football is to him, Pat. And as we know, that's the first step to becoming a great player."
If you put a gun to Joe's head and forced Joe to make a call on Freeman, Joe would say that Freeman will bounce back to a top-10 quarterback level in 2012. But Joe would hardly say that with confidence, especially with a first-time offensive coordinator.