Carl Nicks Coming To Tampa… For A Visit
March 13th, 2012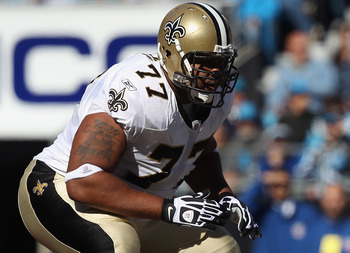 UPDATE 6:22 p.m: Joe has reached out to a trusted source and there is no timetable available on Nicks' visit. Could be tomorrow. Could be later in the week.
It seems the Bucs have won a small, early victory in the Battle of Carl Nicks.
The former Saints All-Pro guard will visit One Buc Palace, per Stephen Holder of the Tampa Bay Times, via Twitter.
@HolderStephen: Confirmed: Carl Nicks has scheduled a visit to Tampa Bay. Bucs definitely in the thick of it.
Now that we know Nicks will arrive at One Buc Palace, Dominik and his henchmen need to do one thing and one thing only: he does not leave without his John Hancock on a contract.