Gameday Tampa Bay
November 6th, 2011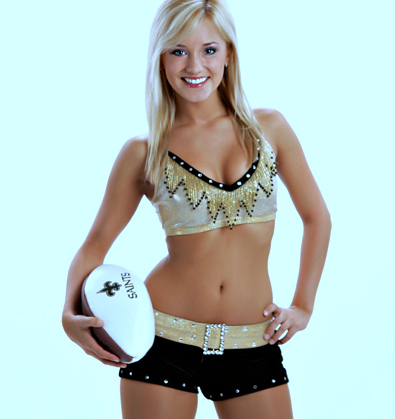 Week 9
Bucs at Saints
Kickoff: 1 p.m.
TV: WTVT-TV Channel 13 locally. The game is also available on DirecTV Channel 708.
Radio: Buccaneers Radio Network (in Tampa WFUS-FM, 103.5 and WDAE-AM, 620); Sirius Channel 136.
Weather: Per Accuweather.com, despite the Bucs and Saints playing in a soulless dome, Bucs fans who traveled to the Big Easy will have a pleasant day. There is simply no better place to tailgate in the NFL than Bourbon Street, none. Those who are cruising the French Quarter this morning are doing so with temperatures in the low 70s. When heading back to the French Quarter after the game, the temperature will be in the mid-70s, all under sunny skies.
Odds: Per SportsBook.com, Bucs +9.
Outlook: Joe can't quite figure this game out. Last week the Saints got an alley-beating with an ax handle worse than what Sonny Corleone did to Carlo Rizzi. This came at the hands of the lowly Lambs believe it or not. Simply put, the Saints offensive line was an absolute sieve. They couldn't stop the run on defense and the Saints offensive linemen did their best to impersonate turnstiles while pass blocking. This makes Joe salivate. With LeGarrette Blount returning today, he could feast on the Saints pathetic rush defense, which is giving up an NFL-worst 5.5 yards a carry. Joe, however, isn't expecting that Saints team to show up today. This is a division game. It should be and likely will be much tougher than a walk-through. Joe's pretty sure the Saints took the Lambs for granted and were looking past the Lambs to today's game with the Bucs. Joe expects the Saints to use a lot of two-step drops by Brees to keep the heat off of him. … How important is today's game? If the Bucs win they not only have a one-game lead in the NFC South, they hold a tiebreaker against the Saints. Given how Detroit is playing and Chicago is playing, and with the Bucs losing to both teams, Joe's pretty convinced the Bucs will have to win the NFC South to make the playoffs. Today would be a helluva big step towards that goal.