Warren Sapp And The Bucs
May 5th, 2011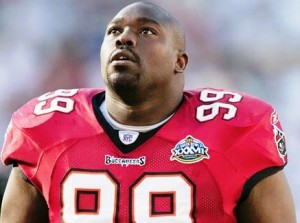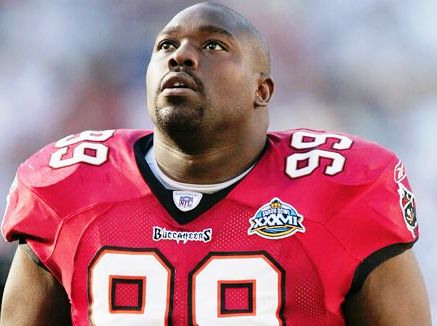 Warren Sapp was one of the greatest defensive tackles in NFL history much less Bucs franchise history. He still tries to help out the Bucs as he hand-picked Keith Millard as one of two new defensive line coaches and likes to brag on NFL Network about Bucs coach Raheem Morris, "We raised him."
A Bucs fan asked Woody Cummings recently on the Bucs TBO Q & A feature what else Sapp is doing with the Bucs.
Q: Hey guys! Hate this no football thing! I have wondered if Warren Sapp has been working with Gerald McCoy at all since he has come into the NFL. I know he was more excited with him than Ndamukong Suh over in Detroit. Has he done anything with him and what do you expect from McCoy this year?

Josh Beason, Florida

A: Sapp worked with McCoy a little bit on the field before the season started last year and the two have remained in close contact since. Not sure if they've worked much this offseason, but my guess is they have. McCoy says he's back to full strength following his biceps injury, so I would expect him to pick up where he left off last year when he got hurt. He was just starting to pick things up and make an impact on a regular basis and I would expect that to continue from the start, whenever that start may come.

— Woody Cummings
This may very well continue this summer. Sapp has already reached out to Bucs second-round pick Da'Quan Bowers presumably he is also going to do the same with first-round pick Adrian Clayborn.
Joe thinks it's cool that the old guard of the Bucs is still doing its part to help the new Bucs succeed, sort of like passing the torch.