JoeBucsFan Tailgate At AJ's Press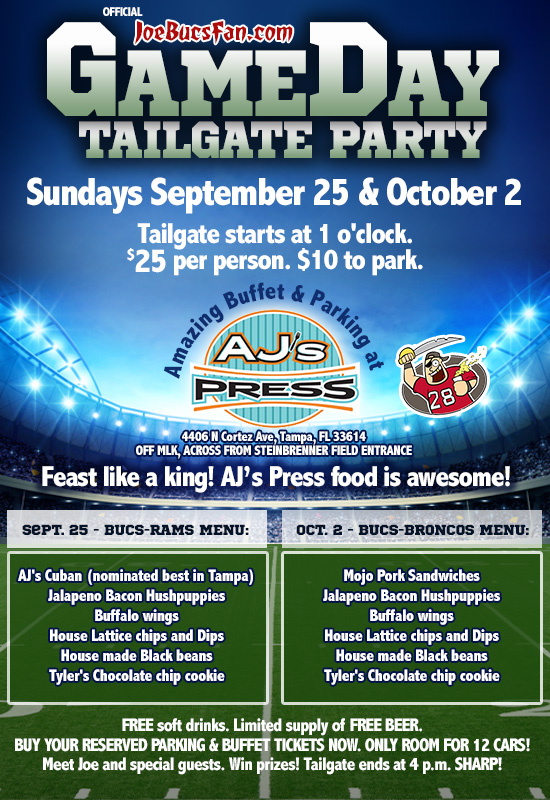 *After purchase below, you'll get an automatic receipt emailed, plus an additional email from JoeBucsFan.com within 24 hours.
*Remember, tailgate ends at 4 p.m. AJ's Press has limited but excellent indoor seating and rest rooms. TVs will be inside showing the 1 o'clock football games. Vehicles parked at AJ's Press are expected to be removed from the AJ's press parking lot AFTER the Bucs game. AJ's Press is a short walk to Raymond James Stadium and closer than many game-day parking lots in the area.
*Email any questions to joe@joebucsfan.com — subject line "Tailgate." Fun times and great food ahead!
BUFFET ONLY purchases below