Wagering With Ira
October 10th, 2020
Follow along as JoeBucsFan.com columnist Ira Kaufman makes three NFL picks each week against the spread.
Point spreads courtesy of betMGM app. You may follow various point spreads courtesy of VegasInsider.com.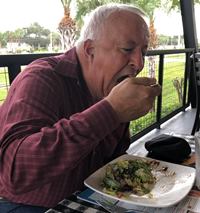 UNCLE IRA
L.A. Rams -7
Washington
It will take more than a quarterback change in the
nation's capital to transform Washington into a playoff contender (Washington starting QB Dwayne Hawkins was benched).
Miami
San Francisco -9
San Francisco can't afford any letdowns if the 49ers hope to hang with Seattle in the NFC West.
Minnesota
Seattle -7
Questions remain about Seattle's defense while Minnesota finally broke through last week with Dalvin Cook on a roll.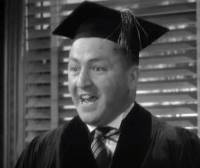 JOE
Las Vegas
Kansas City -12
The Raiders seem to be on the cusp of circling the drain. Meanwhile on the other side of the ball, Mahomes. 
Cincinnati
Baltimore -13
Not so sure Lamar Jackson is 100 percent. Meanwhile, Joe Burrow helps keep the Bengals a bit closer than 13.
Indianapolis -1
Cleveland
Not a believer in the Browns. Yet.
Last week: Ira: 2-1,  Joe: 1-2.
Season record: Ira: 8-4,  Joe: 6-6.
---
*Full list of this week's spreads.
Week 5
Carolina
Atlanta -1.5Las Vegas
Kansas City -12L.A. Rams -7
WashingtonJacksonville
Houston -5.5Arizona -7
N.Y. Jets
Philadelphia
Pittsburgh -7
Cincinnati
Baltimore -13
Miami
San Francisco -9
N.Y. Giants
Dallas -8.5
Indianapolis -1
Cleveland
Minnesota
Seattle -7
L.A. Chargers
New Orleans -8
*-Two games were taken off the board by betMGM when Joe obtained the spreads due to COVID-19 unknowns and schedule changes.