Wagering With Ira
October 2nd, 2020
Follow along as JoeBucsFan.com columnist Ira Kaufman makes three NFL picks each week against the spread.
Point spreads courtesy of betMGM app. You may follow various point spreads courtesy of VegasInsider.com.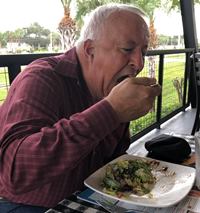 UNCLE IRA
New England
Kansas City – 7
KC suffers a bit of a letdown after routing the Ravens while the Pats use a robust ground game to keep Patrick
Mahomes stewing on the sidelines.
Indianapolis -2.5
Chicago
Indy's defense has been terrific and Chicago doesn't have enough weapons to mount a worthy challenge.
New Orleans -4
Detroit
Don't throw dirt on New Orleans quite yet. The return of Michael Thomas should energize Drew Brees and demoralize
Detroit's secondary.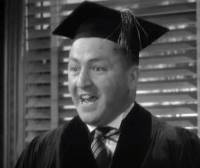 JOE
Seattle -6.5
Miami
The Seahawks have to fly quite literally to the opposite corner of the country to play a morning game (on their body clocks) in humid, hot weather (they are not used to that). Seahawks win the game but don't cover. 
Philadelphia
San Francisco -7
John Lynch and Kyle Shanahan, despite the injuries to Jimmy GQ and their defensive line, have built a damn solid team. The Eagles are circling the drain.
Atlanta
Green Bay -7.5
Joe just gets the sense that the Dixie Chicks are about ready to pack it in. After this loss, they will start booking January vacations to some Antifa maskless beach resort in the Dominican Republic.
Last week: Ira: 2-1,  Joe: 2-1.
Season record: Ira: 6-3,  Joe: 5-4.
---
Full list of this week's spreads.
Week 4
Indianapolis -2.5
Chicago
New Orleans -4
DetroitArizona -3.5
CarolinaJacksonville
Cincinnati -3Cleveland
Dallas -4.5
Minnesota
Houston -3.5
Seattle -6.5
Miami
L.A. Chargers
Tampa Bay -7
Baltimore -14
Washington
N.Y. Giants
L.A. Rams -13
New England
Kansas City – 7
Buffalo -3.5
Las Vegas
Philadelphia
San Francisco -7
Atlanta
Green Bay -7.5