Friday, July 14th, 2017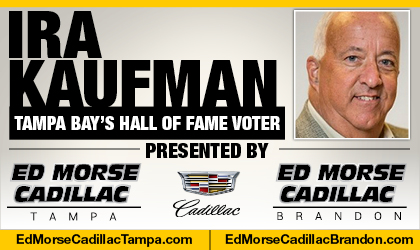 Ira Kaufman is the most beloved, revered and esteemed Buccaneers columnist in town. He has hung his hat at JoeBucsFan.com world headquarters for a full year. Tampa Bay's only Pro Football Hall of Fame voter, Ira busts out his columns here every Monday, Wednesday and Friday, and his award winning podcasts fire Tuesdays and Thursdays.
BY IRA KAUFMAN
The Twitter account of Miko Grimes has proven to be a provocative site.
The wife of Bucs cornerback Brent Grimes used the platform as a tool in prying her husband out of Miami, publicly questioning the skills of Ryan Tannehill.
When the Dolphins parted company with Grimes, owner Stephen Ross mentioned Miko's presence as a contributing factor.
That's the definition of clout. (more…)