Morning Cup Of Joe
October 17th, 2013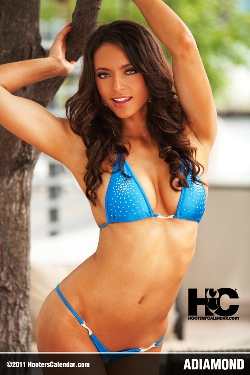 Start your day with the Morning Cup of Joe from HootersCalendar.com. And don't forget to visit HootersCalendar.com for amazing videos, pictures and cool gifts. It's Joe's second favorite website.
Bucs news forthcoming.
The more this Mississippi Queen brunette talks, the hotter she gets. Is Joe wrong? [TheBigLead]
If you are going to burn a cross in someone's yard, you may want to try to be sober first. [WOKV]
What is your state's favorite beer? Floridians may be surprised. [Twitter]
Mike Francesa apparently is not a fan of Carrie Underwood. That is just a shame. [YouTube]
Want to hang out in clothing optional establishments for free? Claim you are a DEA agent. [ABC News]
Longtime Rays coach could be headed to Cubs. [RaysIndex]
Want to hear the Bucs cheerleaders scream?