Mike Williams Ready For New QB
September 26th, 2013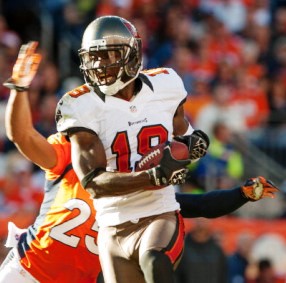 Yesterday, Bucs players put on a good face, saying they would play hard and how third round draft pick Mike Glennon is the man. Now. Right away.
While it is difficult to believe some veterans, like Dashon Goldson, Vincent Jackson and Carl Nicks, weren't a little bit irritated at relying on a rookie signal-caller trying to salvage their season, Bucs wide receiver Mike Williams insisted that was not the case.
"[The Bucs] made the decision for a reason," Williams said. "They didn't make the decision to keep losing. Hopefully it is a great decision and we will go out and try to get the rest of these wins."
Well, maybe getting a new quarterback, even a rookie who has never taken a regular season snap, can be enough of a shot in the arm to energize the offense.
We will all find out in a few short days.