Freeman, Schiano Share Excuse/Expectation
September 18th, 2013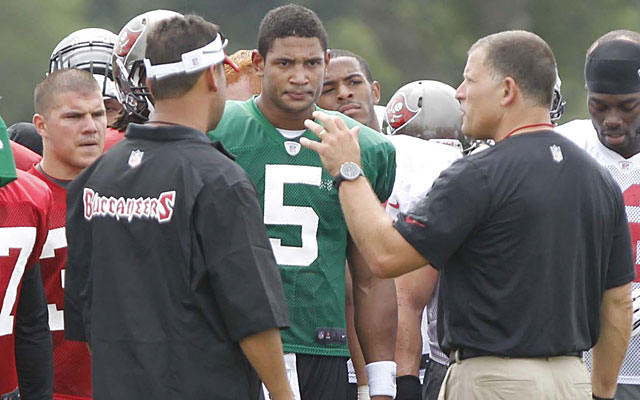 It seems Greg Schiano and Josh Freeman are on the same no-worries page — for the same reason.
Yesterday morning, Joe brought you word from Schiano saying how he expects Freeman to "get a little mojo going" very soon, in part, because the Bucs offense and Freeman started slowly last season and needed to find a "rhythm" before humming inOctober.
Last night, Freeman got on his WDAE-AM 620 radio show and sang a similar tune. Freeman reminded listeners that the offense was slow out of the gate in 2012 and "we came on midway through the season"
"This offense has a lot of moving parts," Freeman said, "getting in that rhythm is a big part of it."
While this gives Joe hope, it is very troubling.
If Schiano is so cool and unfazed by a slow-starting offense, then he should have done more — or something different — in preseason or training camp, or with playcalling the past two weeks, to ensure the offense would come out humming versus what happened in 2012. All those "moving parts" clearly needed more work. Freeman is all but saying it outright.