Amanda Tynes Blasts Bucs
August 31st, 2013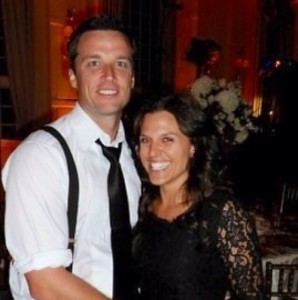 Oh, Joe just loves the unconditional love and defense that athletes' wives have for their men. While the husbands have to choose their words carefully, the wives are unbridled.
Throw in social media, and it gets fun. Today, Bucs kicker Lawrence Tynes, who has both an ingrown toenail and a MRSA infection, learned of his fate with the Bucs and his wife Amanda was none too pleased.
@AmandaTynes9: The Bucs informed my husband via EMAIL that he will be placed on NFI. Wouldn't expect anything more from such a classy organization. #blkout … NFI" is an injury/illness sustained outside or away from team related activities or facilities.
The NFL is and can be a cold, hard business. Joe is a bit surprised that Bucs rock star general manager Mark Dominik didn't call Tynes' agent to inform him of the news, assuming Tynes' wife is accurate.
Joe appreciates Amanda Tynes' loyalty, but there really is no way to know exactly where and how Tynes got infected.