Johnthan Banks Taken To School Today
August 13th, 2013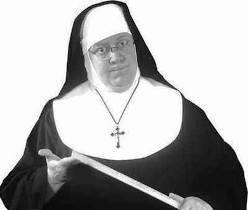 It was only a matter of time before Johnthan Banks had rookie moments. And the Bucs cornerback apparently had his share this morning when facing the Patriots in practice in Foxborough.
Per Woody Cummings of The Tampa Tribune, Banks was baptized by one of the greatest quarterbacks to ever line up behind center, future Hall of Famer Tom Brady, so Cummings Twittered.
@RCummingsTBO: Bucs CB Johnthan Banks is getting a real welcome to the NFL schooling today by Tom Brady. Brady hits Aaron Dobson again for a completion
This, in Joe's eyes, is both good and bad for the Bucs.
First, the good: The quicker Banks learns the NFL ropes the better for the Bucs. The fact he got lit up a few times by Brady should go a long way toward Banks' NFL education.
Now, here's the bad: If Banks is getting torched like this, in practice no less, just how much can Banks improve in a month by the time he and the Bucs face a true NFL surgeon of a quarterback, Drew Brees?
It isn't like Banks won't get thrown at. You think any offensive coordinator with a sober mind is going to challenge Darrelle Revis when on the other side of the field is a raw, green rookie?
Banks is a talented corner. He's proven that in practice. But facing the likes of Brady and Brees is a whole different animal than facing a fellow rookie in practice like Mike Glennon.