The Magic Wand
August 17th, 2012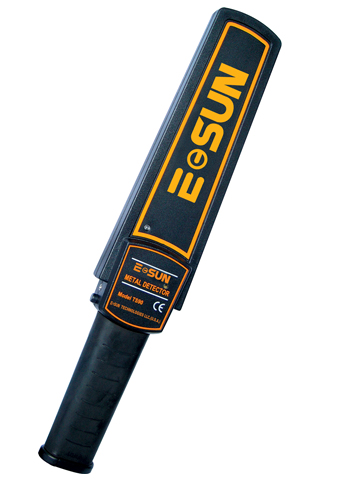 One reason some believe the in-home experience of enjoying NFL games is superior to the in-game environment is missing the long lines just to get into the stadium.
That can be brutal on Florida last-summer and early-fall days with the sun beating on fans while they stand on blistering concrete with no shade to speak of.
Long lines are due, in part, to safety measures the NFL enacted to keep fans from harm's way. The lines developed because fans were fondled patted down and, in some cases, frisked.
Well, no more pat-downs. Hello scanners.
Fans attending the Bucs game tonight will be wanded, much like when you forget your car keys are in your pocket when you walk through security at an airport, so reports a nameless typist at TBO.com.
"We're optimistic that as fans get accustomed to this procedure, it will result in less time in line and smaller crowds at the gate prior to kickoff," said Mickey Farrell, operations director at Raymond James Stadium.

Fans will need to have keys, phones and other metal items in their hands during the wand screening.

Bag searches will still take place, and prohibited items may be confiscated.
Joe hopes this lessens the wait in line for fans, which is the reason the wands were broken out. Thunderstorms are expected right around kickoff. The last thing needed is a line waiting to get into the stadium clogged by security checks when there is lightning in the air.