Gameday Tampa Bay
August 17th, 2012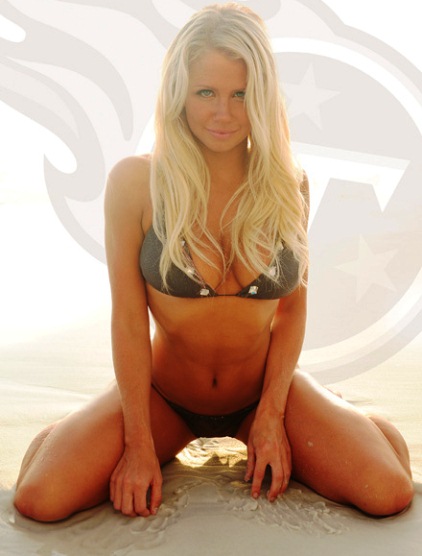 Preseason Week 2
Kickoff: 7:30 p.m.
TV: WTSP Channel 10. The game is blacked out in the Tampa and Orlando TV markets, but will be broadcast on a tape-delayed basis tonight at 11:30 p.m. on WTSP-TV Channel 10 locally. The game also will air Saturday at noon on Ch. 10. The NFL Network will replay it Sunday, Aug. 19 at 10 a.m. and Wednesday, Aug. 22 at 1 p.m. The game is also available at NFL.com and on Apple/Android tablets with a subscription to NFL Preseason Live.
Radio: Buccaneers Radio Network (in Tampa WFUS-FM, 103.5 and WDAE-AM, 620); SiriusXM Channel 93.
Weather: Per AccuWeather.com, expect a good chance of thunderstorms early but those should disperse by the end of the first quarter. Temperature at kickoff is expected to be 83 and will only drop slightly to 80 by game's end.
Odds: Per Sportsbook.com, Bucs -2.5.
Outlook: This will be Bucs fans' first look at the team under game conditions at home for the 2012 campaign. Here are a few things Joe would like to see and/or monitor:
Will scatback Michael Smith get a chance to play with on the first-team offense and against a first-team defense? Smith showed against future insurance salesmen and beer truck drivers he is lethal in the return game. Can he do the same against NFL regulars? Also, Smith had a rough go of it in the backfield with bouncers blocking for him. Joe would love to see what Smith can do with his wheels with the big boys blocking for him.
Don't put the ball on the ground. Yes, Joe is looking at Preston Parker, who had an ugly game at Miami. If he fumbles again and gets another stupid 15-yard penalty, Joe's not sure how much longer he sticks with the team. Those two offenses are cardinal sins in the New Schiano Order.
Can the Bucs offense repeat last week? The Bucs moved the ball well against the putrid Dolphins. The Titans are a little bit better. Mounting clock-killing drives again would be comforting.
Stopping Jake Locker. Joe has been on record that the Bucs defense still scares him. Jake Locker, the second-year Titans quarterback, is starting tonight. If he moves the ball on the Bucs, along with running back Chris Johnson, this may be a harbinger of the season.
Mark Barron. If his toe is healthy, he will start tonight and promises to show Bucs fans his physical play which has been dialed down in training camp because Greg Schiano doesn't want his offensive players visiting a hospital.