Morning Cup Of Joe From HootersCalendar.com
December 19th, 2013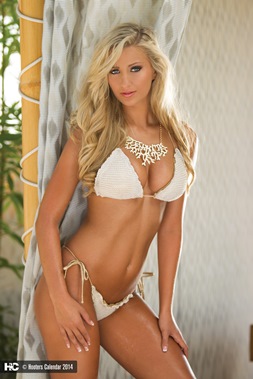 Start your day with the Morning Cup of Joe from HootersCalendar.com. And don't forget to visit HootersCalendar.com for the 2014 calendar, amazing videos, pictures and cool gifts. It's Joe's second favorite website.
Bucs news forthcoming.
What you need to know about the FCC vs. blackouts (Hint: Lifting the NFL ban does not prevent blackouts). [Washington Post]
Will the Florida State-Auburn national title game be Brent Musberger's last game? [TheBigLead]
The 40 best "Florida" stories of 2013. [Buzzfeed]
Beagle survives dog pound gas chamber. [ABC News]
Tracking a David Price rumor. [RaysIndex]
This is a wonderful rant.