Thursday, September 18th, 2014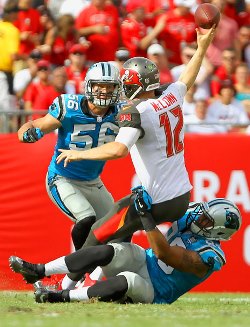 It's always a good thing when the Barry White of local sports radio, Ronnie Lane of WDAE-AM 620, sits down with Joe to talk Bucs football. Ronnie's pipes are so smooth, it almost embarrasses Joe to talk to him on a podcast.
But the Bucs are why Joe and Ronnie join forces weekly. In this week's episode, the duo discuss the myriad of injuries, Josh McCown's Pop Warner-like mistakes and, of course, tonight's game with the Dixie Chicks.
Click on the red arrow below. Audio courtesy of Joe's friend at WDAE-AM 620. Enjoy. (more…)