Effort Miscalculation, Steve Yzerman Thoughts, Climbing Back & More; It's Your JoeBoltsFan Podcast
May 15th, 2018
Podcast (joeboltsfan-podcast-tom-lang-lightning-talk): Play in new window | Download | Embed
Where's the emotion? Where's the desperation? Oh what a week to debut a Tuesday edition of the JoeBoltsFan podcast.
Our Bolts have earned their 2-0 deficit and then some.  This series ain't over, but that the Lightning are on the brink without putting forth an honest effort is alarming. Talking a miscalculation of emotion, what Steve Yzerman must be thinking and climbing back into the series — drink up a dreary JoeBoltsFan tonic with a splash of hope.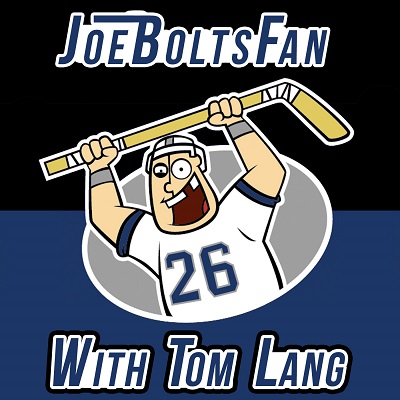 Thousands love the JoeBoltsFan podcast with Tom Lang, lifelong Lightning fan, Clearwater native and popular personality at ESPN Tallahassee. It's right here every Friday.
Bucs fans know Lang from The ScuttleBucs podcast, but do not fear, Lang knows his beloved Bolts inside and out.
Click above to listen or download, or subscribe and listen on Google Play and  iTunes.
Go Bolts! And don't forget the Todd Wright Lightning Playoff Podcast, right here on JoeBucsFan.com and various podcast platforms.