Pre-Draft, Glennon Advised He Was The Future
May 20th, 2014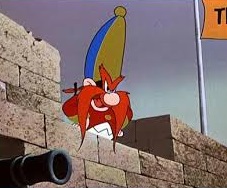 The Bucs' named "quarterback of the future" said today that Lovie Smith called him twice in the days before the draft to advise not to believe the rumors and hype of the Bucs drafting a quarterback.
Yes, the Mike Glennon Mob can take a break from printing "19 and 9" bumper stickers and celebrate the decision of the Lovie Smith regime.
Glennon acknowledged that Josh McCown is the main man but there's a competitive spirit among the quarterbacks. He called reports of six teams wanting to trade for him "irrelevant."
"They were open with me, both Jason [Licht] and Lovie told me that there plan was right now Josh was the guy, and moving forward they felt like I was. So they were open with me from the get-go," Glennon said. "And all these rumors were going around, Lovie called me twice to tell me what he's watching on the TV isn't true, he doesn't know where it's coming from. And so, there is no reason to have any doubt about it."
So there you have it. Glennon is the man.
Joe will have more details in his practice notes later, but Glennon had a solid day, even displaying the infamous "cannon" on a deep overthrow of wide receiver Russell Shepard, along with rifle-like pop on a ball completed to Skye Dawson for a 15-yard gains.