Captain Of The Inactive List Discharged
May 14th, 2014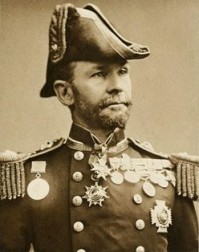 The result was no surprise but the timing was. The Bucs' famous "Captain of the Inactive List," running back Michael Smith, was honorably discharged from Bucs forces Tuesday.
Smith, heralded for his speed and return abilities in 2012, always seemed on the cusp of big things, so his coaches at the time (led by former Bucs commander Greg Schiano) often said. Yet each week when the inactive list was released 90 minutes prior to kickoff, despite hours earlier coaches offering high hopes for him to have an impact, Smith found himself inactive.
Week after week, month after month.
It got to a point where it seemed a rumor that he was even on the 53-man roster.
A product of Utah State, Smith, in his first game as a pro, the 2012 season opener — his lone regular season game on the active roster — returned three kicks against the Stinking Panthers for an average of 18 yards a return (not terrible). For reasons not quite clear, Smith never again touched a football in a game situation.
Returning a kick for 63 yards against the Patriots in the 2013 preseason, Smith tore a ligament in his left foot and was placed on injured reserve and fans never saw him again. Joe saw him in the locker room two weeks ago and wanted to talk to Smith for a story, but Smith politely declined.
And now he is gone.