Your Buccaneers' 2014 Preseason Schedule
April 9th, 2014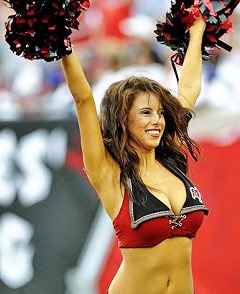 For obsessed fans like Joe, today's news is fantastic news. Confirmation that a football game is less than four months away will soothe Joe for at least a couple of hours.
As usual, the preseason schedule was issued this afternoon without exact dates and times for all games, only specifying opponents and locations. 
Updated: The Bucs will open the 2014 preseason in Jacksonville, likely Friday, August 6, followed by Miami at home, then a Mike Williams reunion in Buffalo for the always-important third preseason game. Tampa Bay wraps up with Washington at home. That useless final matchup has been a tradition for years.
Specific dates and times will be released later.