Unloading Josh Freeman
October 1st, 2013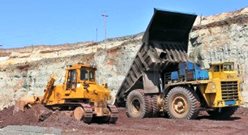 After talking with a Bucs suit last week, Joe got the distinct impression that the Bucs were content to wait until the trade deadline to move defrocked franchise quarterback Josh Freeman, reasoning that whatever market there was for the Kansas State product could increase.
Additionally, if a playoff contender's quarterback went down with an injury, that quickly would create a primary suitor.
Apparently, those plans have been scrapped. Ed Werder of BSPN fame keeps his ear to the railroad tracks of the NFL and hears from other teams' general managers that the Bucs are trying to move Freeman like a telemarketer tries to sell aluminum siding to old ladies.
@Edwerderespn: Source says Bucs have called nearly dozen teams about trading Josh Freeman and indicated plan to reach out to all 32 by end of today
Given all the he said/she said nonsense the past four or five days, it appears the Bucs are willing to eat whatever cash they have to ensure Freeman is gone.
Also, the notion that the Bucs are leaking information to damage Freeman, Joe just cannot wrap his head around that. Exactly what do the Bucs have to gain by making Freeman virtually untradeable? Not a damned thing. It just doesn't make sense.
Want to find out who may have leaked Freeman's NFL drug program participation? As always, follow the money.