"He's Last In The Division Right Now"
July 9th, 2013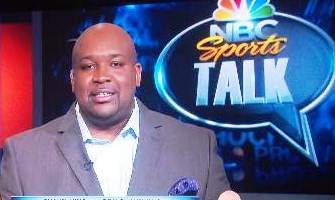 Former Bucs quarterback Shaun King has said numerous times that Josh Freeman is a good quarterback who is only a level below the elite, big-name class of QBs in the NFL.
King also says the Bucs should have locked up a contract extension for Freeman by now. However, King also claims Freeman doesn't measure up to his counterparts in the NFC South.
"He's last in the division right now," King said on the Ron and Ian show on WDAE-AM 620 this morning. "That's just me being honest and being fair. But I don't think that's a knock because I think Matt Ryan and Drew Brees are in that elite group."
As for Cam Newton being better than Freeman, King said Newton ranks higher "because of what he can do running the football" and "the way he ended the year last year."
One of three QBs to lead the Bucs to the NFC title game and an NFL analyst for NBC Sports, King also said the Bucs likely would regret parting with Freeman, if they choose to do so.
There's not much more for Joe to write about Freeman; he must go prove consistent this season. But Freeman's status within the division has got to be an X-factor on some level for the Bucs. Every team is focused on its division and how it ranks compared to other teams. (You can catch King's entire interview below.)