Ball Carrier Depth Isn't Celebrated
July 11th, 2013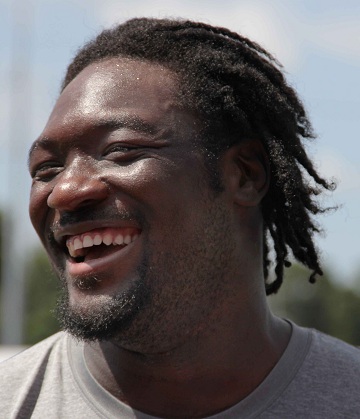 Yes, Joe's on record scratching his head that the Bucs sent LeGarrette Blount to the Patriots for the NFL equivalent of a half-dozen day old bagels.
Blount represented great depth, a backup running back who legitimately could carry the load of 20+ carries a game in the event of injury to Doug Martin. What Blount could accomplish in that situation behind the Bucs' manbeast offensive line was potentially mind-blowing.
But the Bucs waved goodbye. And per new rankings on NFL.com, the Bucs don't have one of the NFL's top-12 deepest backfields. The rushing depth of their NFC South counterparts, however, made the cut.
Much like at defensive end, the Bucs passed on veteran running back depth in favor of youth — another decision to scrutinize this season. Mike James and Michael Smith have zero NFL handoffs under their belt. However, Joe believes versatile Brian Leonard is an upgrade over D.J. Ware and could be an underrated rusher.