Marshall Faulk Will Tutor Doug Martin
January 28th, 2013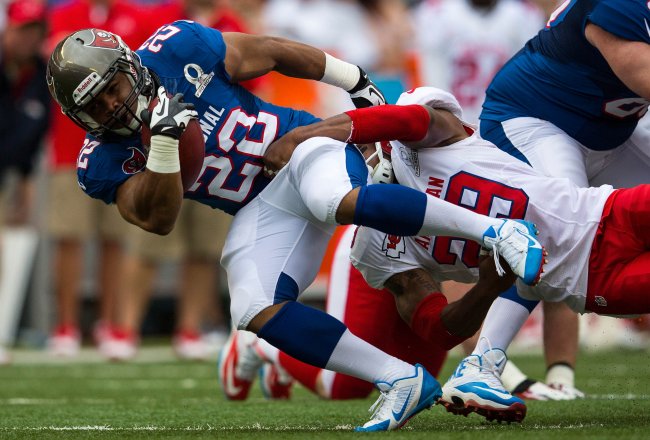 Very fun NFL Network interview linked right here with Doug Martin from the Pro Bowl.
It's highlights include Hall of Famer Marshall Faulk tells Martin he's watched a lot of film on him and will tutor him off-camera, and Martin gets into the perception of Greg Schiano. "The media distorts images," Martin said while acknowledging that "toes on the line" is a very real phenomenon.
Joe watched the Pro Bowl yesterday (for the first time in years) and came away very impressed. Guys played as hard as can be expected — there was real hitting and real blood spouting — and Martin was on the receiving end of one of the game's better highlights. Here it is.